---
Preview
Almost a decade after my initial participation in the Annika Invitational as a junior, I had the privilege of attending her Annika Foundation event as a professional.
It became a day of reflection, offering a new perspective on both Annika and myself compared to ten years earlier.
This encounter held a resonance similar to the impact I felt when I attended one of her clinics at the age of 12.
---
My Experience with Annika Through the Years
Throughout my career, Annika Sorenstam has epitomized my dreams. I've been fortunate to meet her on several occasions—when I was 12, 15, and 16. Just recently, at the age of 25, we crossed paths once again.
With nearly a decade between those encounters, I had the opportunity to reflect on her significance in my life and the qualities I now admire in the GOAT.
In 2020, during the global shutdown, I penned my thoughts about the profound impact she had on me. Even during those bleak times, she ignited a flame of inspiration in my heart.
Like countless young female golfers, I watched Annika on TV, envisioning myself walking the fairways just like her.
At 12, I first met Annika during a junior clinic hosted by U.S. Kids. I even got to hit a shot in front of her – you bet I was shaking!
Three years later, at 15, I earned a spot in her AJGA junior invitational, a goal I had aspired to since learning about the tournament. It was one dream come true.
During the tournament, I watched her conduct a clinic, engage at dinner, and share insights about her life and career. The following year, I had the privilege of experiencing it all over again.
Since then, I haven't had opportunities to see Annika or participate in her events. Instead, she became a symbol of the dream I relentlessly pursued.
Nearly a decade later, I attended another of her events this past Monday in her Annika Foundation Fundraiser at Rolling Green Golf Club. Once again, I sat in the audience during her clinic, listened to her speak, and interacted with her throughout the day.
Annika and I through the years.
However, this time was remarkably different in the most wonderful way. As I observed the qualities I now admire in Annika, I saw echoes of my past self. I then contemplated my current feelings and acknowledged the growth I've undergone. It was truly one of the most unique experiences in my adult life.
When I was younger, I admired Annika for her titles, trophies, and time as world number one. She seemed almost superhuman, someone I aspired to emulate in my dreams. Similar to Tiger, she achieved unprecedented feats. Her performance and poise through each accomplishment inspired me.
Jumping forward to Monday, I saw her as the person beyond the athlete. She was someone blessed with a gift and worked diligently to maximize its potential. In return, golf rewarded her abundantly as a player. Now, she seeks to bestow that gift upon others, so they too can reap the wonderful rewards golf has to offer.
While some might simply enjoy their talents and move on, Annika is committed to giving back. She recognizes that not everyone will experience the game as she has. The chances of that are slim. Yet, golf retains the power to influence lives, just as it transformed hers.
Although I'm nowhere near achieving what Annika has, golf has undeniably been one of the greatest blessings in my life. It has taken me to incredible places, introduced me to remarkable individuals, and imparted valuable lessons in the pursuit to be a better player. I've been able to share these experiences with my loved ones.
For instance, I had the joy of bringing my dad along to Rolling Green. Given my limitations in hitting full shots, he stepped in for those, while I focused on chipping and putting. It felt like life had come full circle as I spent the majority of the day watching him play.
We were paired with two young girls from the First Tee program. Witnessing their childlike wonder for the game gave me goosebumps. Their pure joy radiated. I consistently encouraged them to embrace the game with enthusiasm, hoping they would reach my age and reflect on the positive impact golf has had on their lives.
It dawned on me that the exact message Annika sought to convey to me when I was 12 was now resonating within me. Back then, I may have seen it as a superstar sharing her skills, but I'm profoundly grateful she invested her time to share her gift with young girls like me. She's one of the driving forces behind my unwavering determination, goal setting, and the purpose to pursue my aspirations.
Now, I'm not the starry-eyed young girl; I'm a grateful adult, my heart brimming with appreciation for the blessings golf has given me. One of those blessings is the inspiration I've drawn from Annika at every stage of my journey.
So, Annika, I extend my heartfelt gratitude for inspiring others to embrace golf in their lives, just as you did for me.
---
The Good Stuff
This week, I am sharing the original blog I wrote on the way Annika inspired me during the COVID shutdown in 2020.
I know my inspiration lies right above my head. I am thankful for the impact Annika has had on my life and the opportunities she's forged for young dreamers like myself. I dream one day I will have mastered the game of golf like Annika, but more importantly, inspired others the way she has inspired me.
Read the full story here.
---
Todays newsletter is brought to you by the Amateur Golf Society (AGS) Tour.
The AGS Tour is a uniquely formatted event series allowing golfers of all skill levels to participate in fun, friendly tournaments at nearly 60 courses throughout PA, NJ and DE. AGS Tour events give you the option to tee it up at any day or time during the week-long window, with no minimum commitment required. Earn points and prizes in the weekly and season-long leaderboards, get exclusive advanced access to tee times at top public courses, and be part of a growing golf community. Second half membership is now $20 off; join for as low as $55 at app.amateurgolfsociety.com.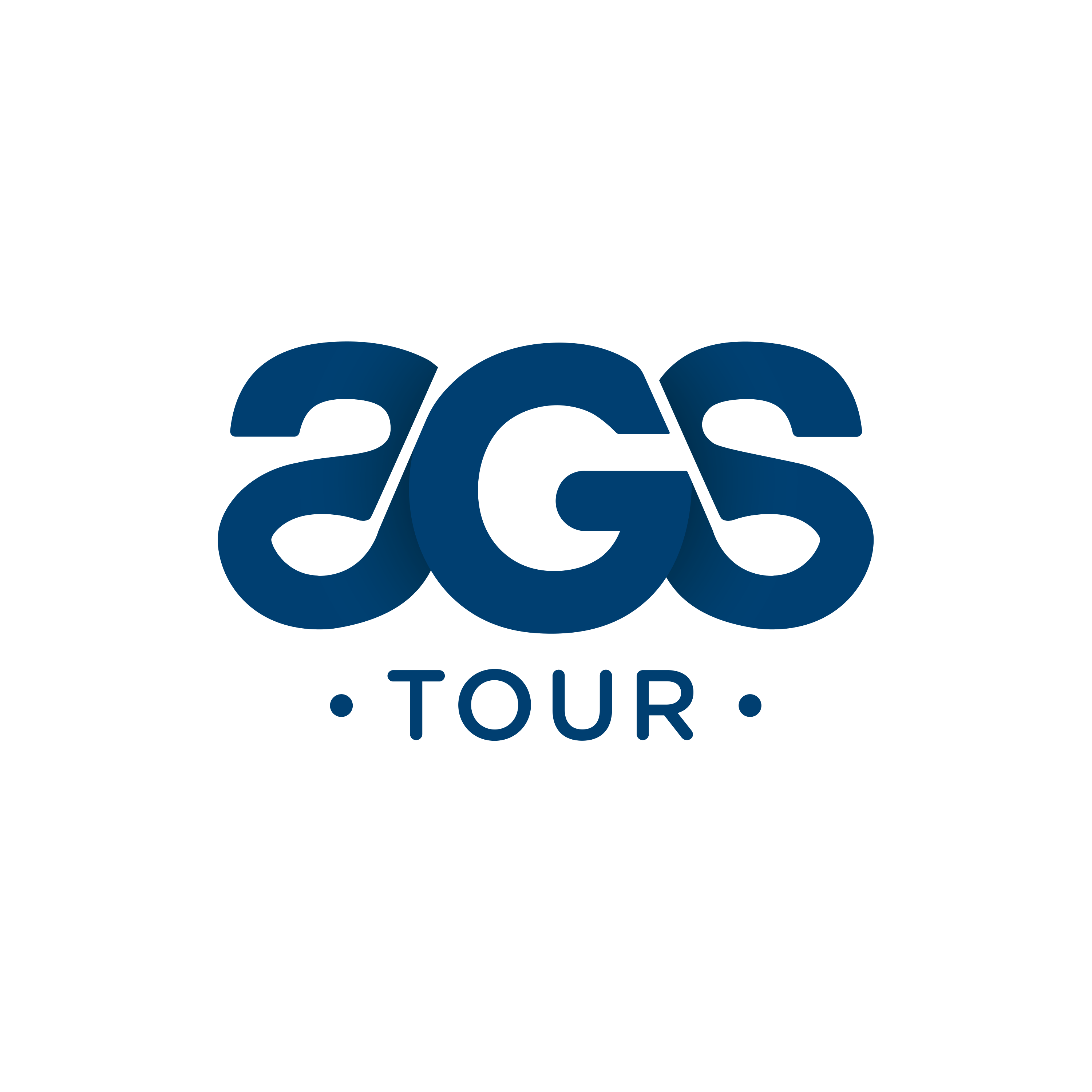 ---